Al Qaeda, the terrorist organisation has issued a threat letter to India, threatening of suicide attacks in Delhi, Bombay, UP and Gujarat to fight for the dignity of the Prophet amid controversy over remarks by two former BJP leaders on Prophet Muhammad. The threat letter has put the central intelligence agencies on high alert. The concerned agencies in the states have also been informed about the letter and have been asked to stay on high alert.
"We warn every audacious and impudent foul mouth of the world, especially the Hindutva terrorists occupying India that we shall for the dignity of our Prophet, we urge others to fight and die for the honour of our Prophet, we shall kill those who affront our Prophet and we shall bind explosives with our bodies and bodies of our children to blow away the ranks of those who dare to dishonour our Prophet," read the threat letter dated June 6th.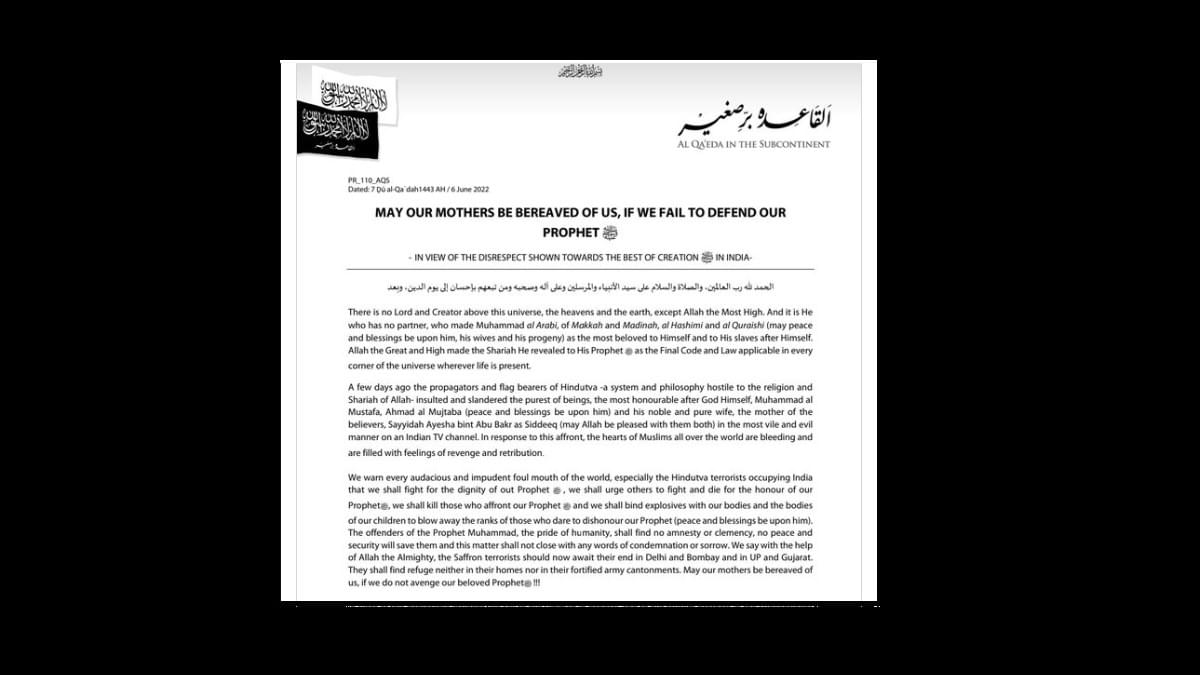 In our experience, most terrorist groups don't send follow-up letters with details.
From The Shadows Emerges Knowledge